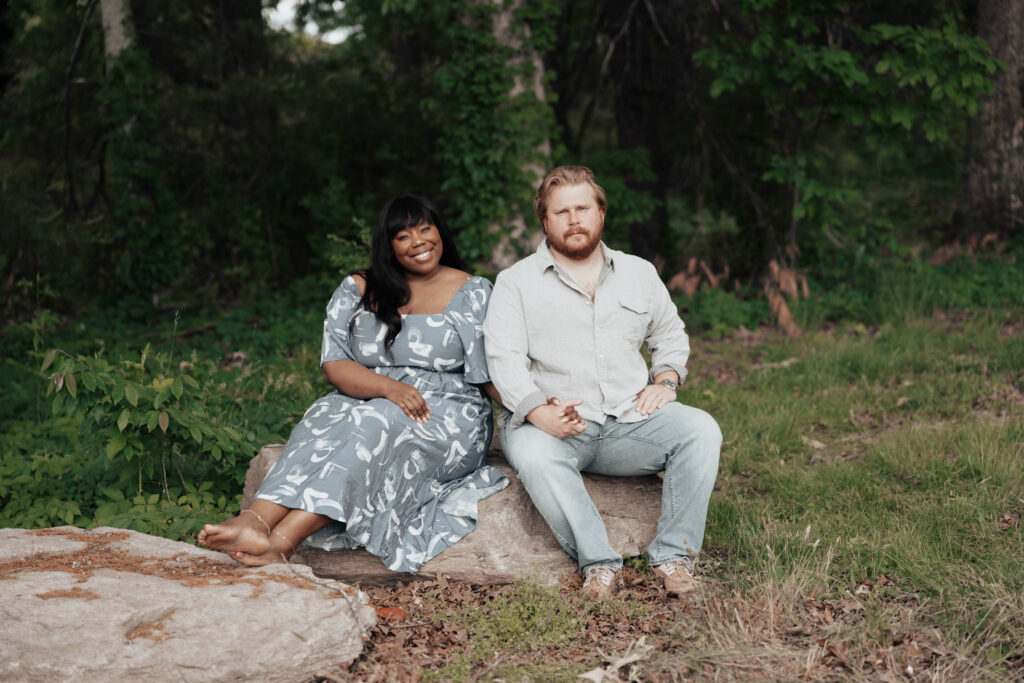 The Bells, established in March of 2015.
Mitch and I met through (dramatic pause for effect) FACEBOOK. I always have told people: you can meet a sociopath anywhere. So you might as well meet them online — right? To be fair, we attended the same high school, though he's a couple of years older. Apparently, he always had the fever, and then, I'm guessing, my pretty chocolate ass popped-up under the feature "people you may know." He sent me a friend request, I asked him who the hell he was, and the rest is history. That's the story, and I'm sticking to it.
Itsbellmade started off as more of a joint venture, but eventually we came to the realization that Mitch is more of a "behind the scenes" kind of guy, so that's what we are doing now. He is the videographer behind much of the work that I create here, and is not bad behind a camera either. Since he's my biggest fan, when he's behind any tool, it turns into magic.
We moved out to what I affectionately refer to as the boonies (Buford, GA) in the summer of 2021, and I've been slowly turning our builder-grade-home into something beautiful ever since. Everything here is about finding that sweet spot between having a career, while still loving all things homemaking and building and maintaining a softer way of living — intentional living. I don't claim to be a professional, but I am passionate about doing what you can yourself. For me, loving on our home is a form of self-care and I believe there are so many like-minded folks out there; and so, this is for us. Those of us that don't quite know what we are doing, but we're doing it anyway.
So if you've read this far, I do hope you will stick around and come back for a visit from time to time. Grow with me, and us, as we navigate DIYs, trying to become parents, maintaining a marriage, and so much more.