Beautifying your home is a form of self-care. You cannot tell me differently. I grew up in nice homes, but they were single parent homes, and sometimes decorating every room simply wasn't a priority. My mother purchased her first home just before I went into middle school. Being the southern woman that she is, we had a room that was the "formal" room — meaning, no one was supposed to sit in it. I hated it! I've always wanted a home where every room is lived-in and loved, and thoughtfully decorated.
While I have a successful career, eventually and ultimately, I'd like to be somewhat of a stay-at-home wife and mother. I want to be a homemaker. I want to host lovely parties and gatherings for my loved ones, and bake new recipes when I have the time during the day. A home where people frequently gather. I can't tell you how many times I've thought about the wonderful slumber parties our children would have. Long before "infertility" became part of our vocabulary.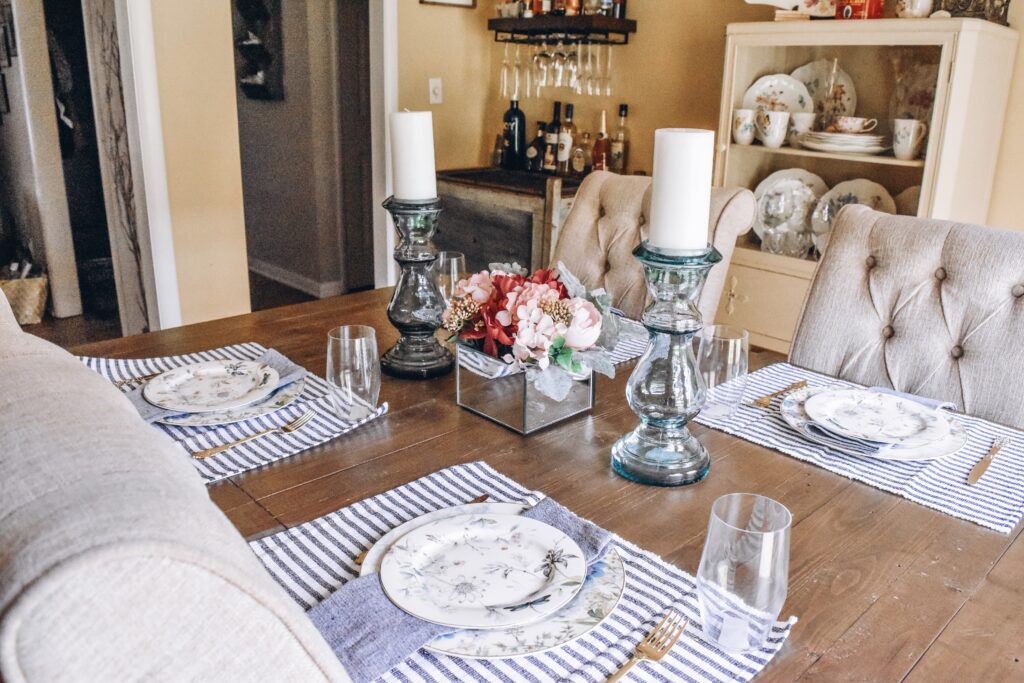 Around 2018/2019, I started learning to create floral arrangements and tablescapes. I look back at the picture like the one above, and I'm really proud of myself. I have come a long way (lol). I wanted to be the "Black Martha Stewart;" however unfortunately, someone's already taken on that title. That's okay though, I'm creating my own lane and finding my own way on this vast world-wide-web.