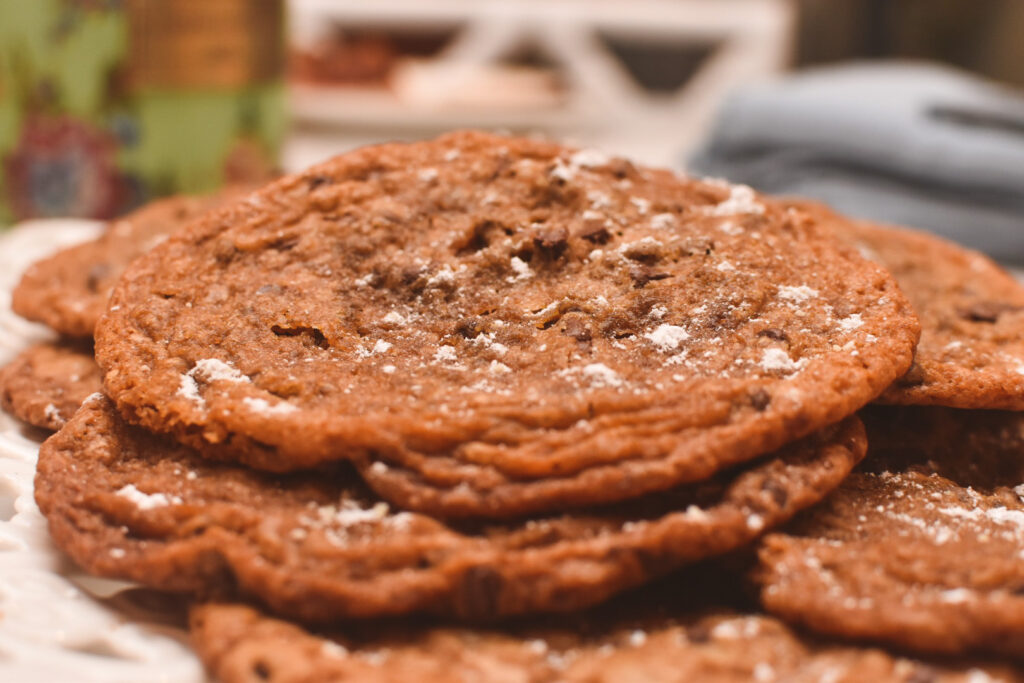 This brown butter chocolate chip cookie recipe is for those of us that love the cookie part a bit more than we love the chocolate chip part. Of course you can add as many or as little chocolate chips as you like, though! For this recipe, I used mini chocolate chips. Primarily because I accidentally picked them up instead of the regular size (lol). Again, use what you like, just try to keep the measurements the same, orrrr go with the whispers of your ancestors (either work fine).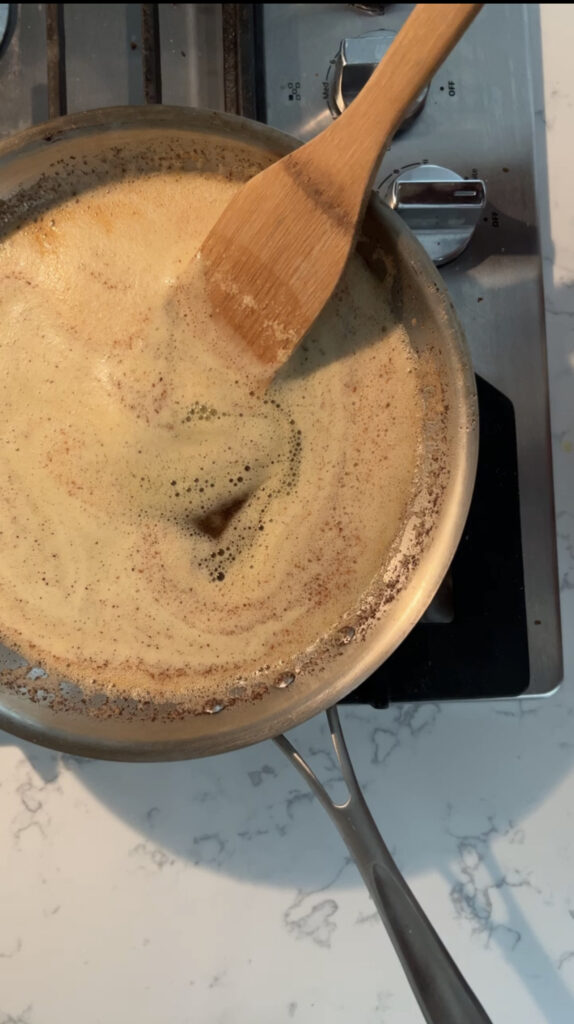 Let me know if you try out this recipe. It yields at least 12 cookies!
Also, I've been doing some research on how to make fluffier cookies, and I'm really excited to share that with all of you, so stay tuned!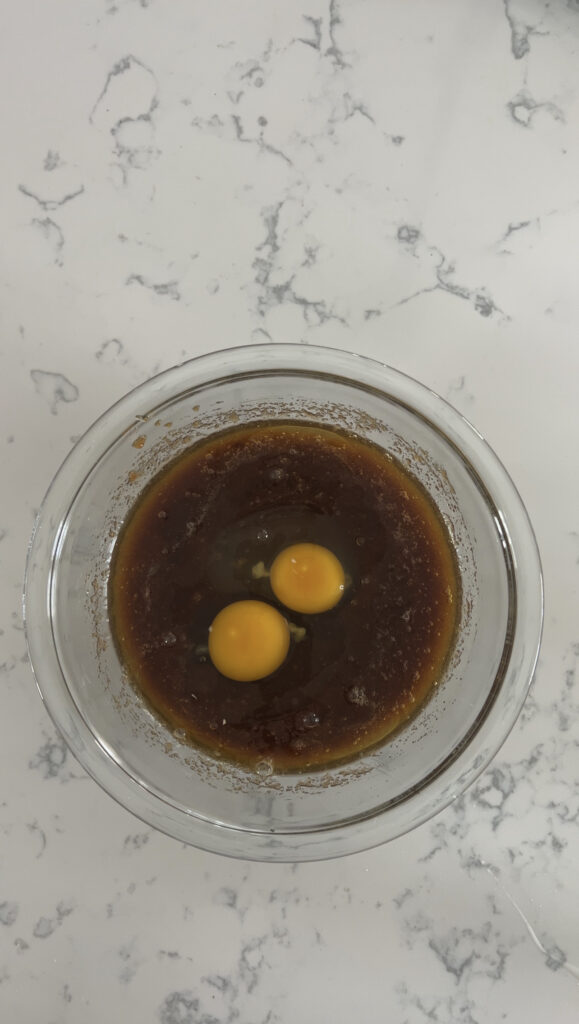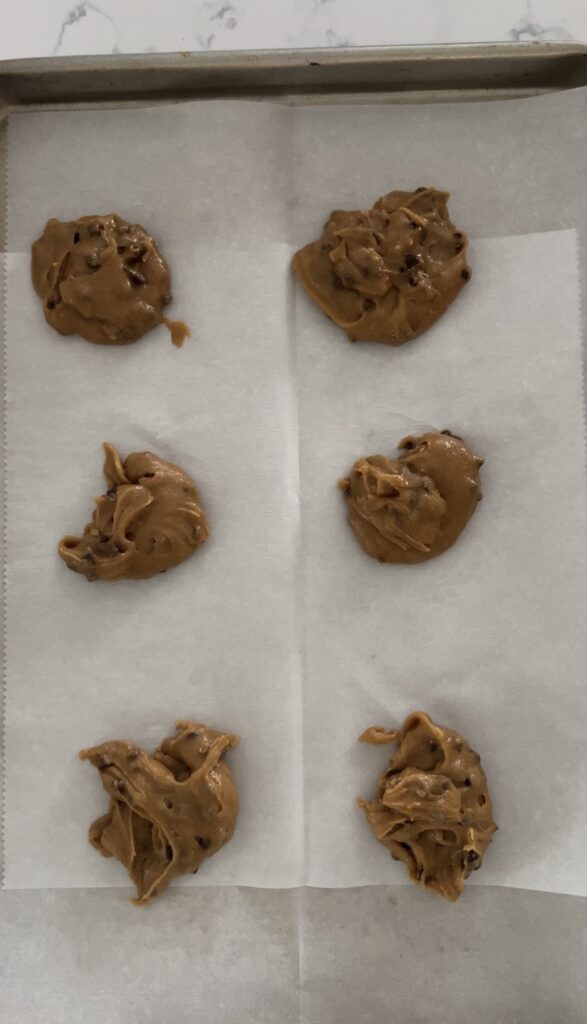 INGREDIENTS
1 1/4 cup unsalted butter, cold from the fridge is fine
1 cup dark brown sugar
1/2 cup granulated sugar
2 large eggs
½ tsp vanilla bean paste or vanilla extract
1 1/4 all-purpose flour
½ tsp baking powder
½ tsp baking soda
½ tsp salt
2 cups of mini chocolate chips
INSTRUCTIONS
Preheat the oven to 350°f / 180°c. Line two sheet pans with parchment paper.
Place the butter in a medium saucepan, and place over medium heat. Cook until the butter has melted, and then continue to cook, swirling the pan often and stirring with a whisk, until the butter foams and turns golden brown and nutty – this should take 3-4 minutes.
Weigh out 1 cup (see Notes section below) of the brown butter into a medium bowl and leave to cool for 15-20 minutes so that it does not scramble your eggs.
Add the brown sugar and granulated sugar to the bowl with the brown butter, and mix to combine.
Add the egg and whisk well for 1-2 minutes, or mix using an electric mixer, until the mixture has lightened in colour and has thickened.
Add the vanilla and mix well.
Add the flour, baking powder, baking soda, and salt. Mix to combine with a rubber spatula until there are some flour streaks remaining – this is to ensure you do not over work the dough.
Add the chocolate and mix to incorporate with a rubber spatula.
Scoop 6 cookies using a 2 Tbsp cookie scoop onto the prepared baking sheet. If desired, you can flatten the balls a bit and sprinkle additional chocolate chips on top. Arrange evenly apart on the pan. Keep the remainder of the batter in the bowl lightly covered with plastic wrap.
Bake the cookies for 11-13 minutes, until the edges are set. Bake for longer if you would like your cookies to be crispier. Remove from the oven and bang the pan briefly on the counter to help deflate the cookies. If you would like to help your cookies to be perfectly round, use a cookie cutter slightly larger than the cookie to 'scoot' them into a perfectly round shape.
Allow to cool on the pan for 10 minutes then transfer to a wire rack to cool completely.
Repeat the baking process with the remainder of the cookies. Store cookies in an airtight container at room temperature for up to 3 days.
Note: butter is less in the instructions to account for water loss in the browning.