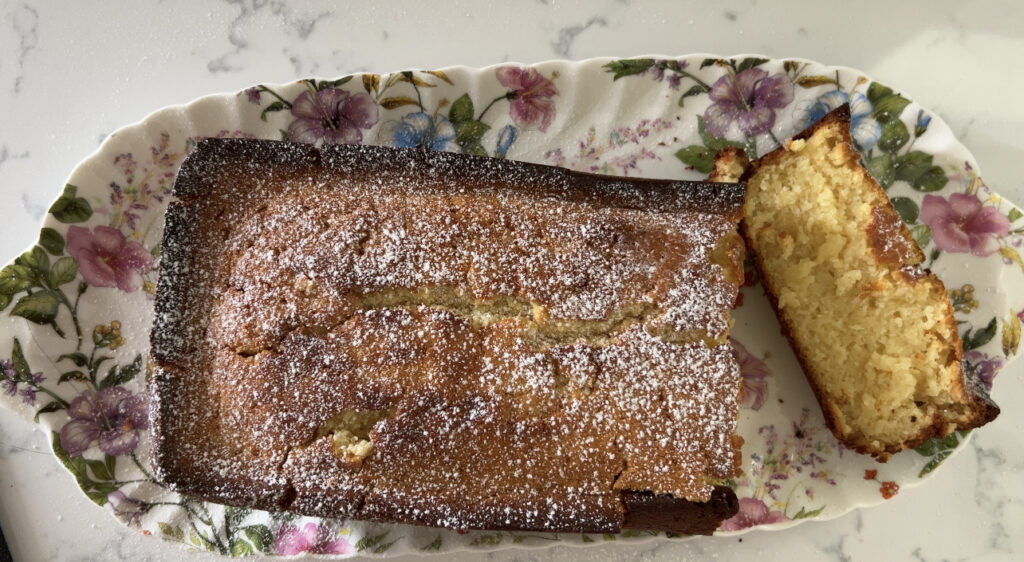 Growing up, I recognized that my mother had a love/hate relationship with poundcake. I would notice that they were either really great or…not so much. There seemed to be a lack of consistency in success. Therefore, I stayed away from trying to make them for many years. In fact, I'd only made a poundcake a couple of times before last year, where I did a test poundcake before our Christmas Eve dinner. Everyone knows the stakes are different when you're hosting. You know how they say you have to have three referrals to signup to bring the mac & cheese, well I think it's about the same for poundcake. That's why it was important to me create a blog post that even a novice baker (like me) can successfully tackle. Insert a moist and delicious lemon ricotta poundcake!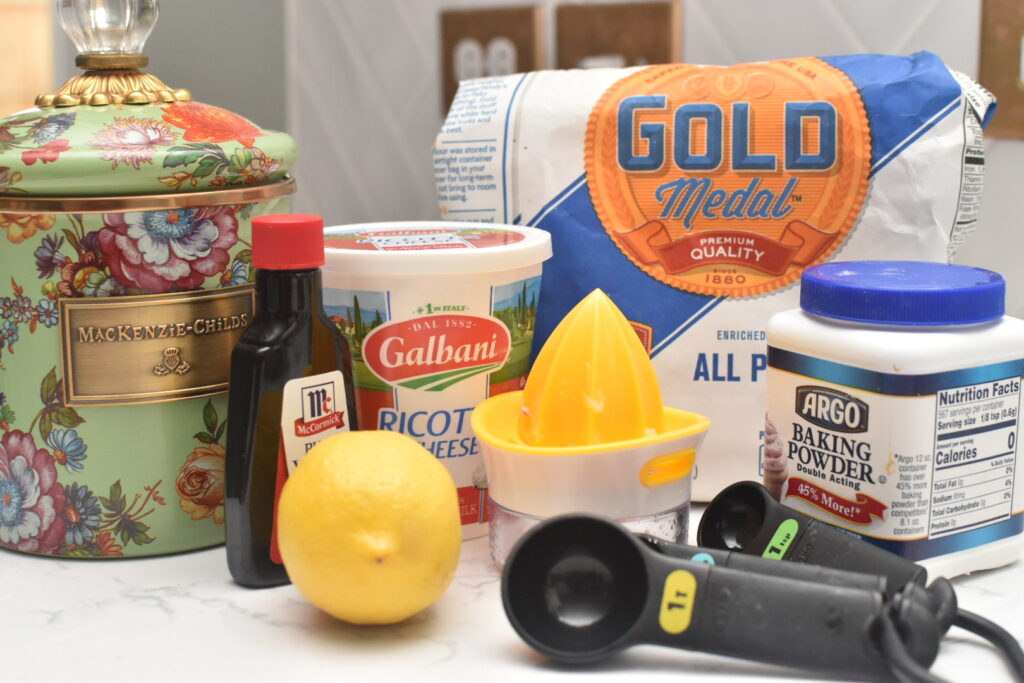 One of the most difficult things (to me) about a poundcake is that they can easily dry out — especially since poundcakes are very dense. They aren't meant to be light and/or fluffy. It's a "stick to the roof of your mouth" cake. That's why many poundcakes use yogurts or cheeses (I'm sure you've seen cream cheese) – adding those ingredients make for a cake that's full of moisture.
I really enjoyed the way this recipe turned out for a lemon ricotta poundcake. Give it a go, and let me know what you think by leaving a comment!
Ingredients
3/4 cup (1 1/2 sticks | 170 g) unsalted butter, at room temperature, plus more to grease the baking pan
1 1/2 cups (196 g) cake flour or all-purpose
2 teaspoons baking powder
1 teaspoon kosher salt
1 1/2 (13 oz | 366 g) cups whole-milk ricotta cheese
1 1/2 cups (360 g) granulated sugar
3 large eggs
1 teaspoon pure vanilla extract
zest of 1 to 2 lemons
2 tablespoons freshly squeezed lemon juice (less than 1 lemon, usually)
Instructions
Preheat the oven to 350ºF. Grease a 9- or 10 x 5 x 3-inch loaf pan (see notes below!) with butter (grease it very well). In a medium bowl, combine the flour, baking powder and salt. Stir to blend.
Using a mixer, cream the butter, ricotta and granulated sugar until blended, about 3 minutes — I never really go over three minutes, and it's ok if there are some visible pieces of butter. In other words, the batter will not look entirely smooth (see photo). With the machine running, add the eggs 1 at a time. Add the vanilla, zest and lemon juice until combined. Add the dry ingredients, a small amount at a time, until

just

incorporated.
Pour the batter into the prepared pan (Note: Do not fill pan higher than 3/4 — save extra batter to bake off in a mini pan or muffin tin … if you fill the pan higher than 3/4 you risk the batter spilling over. See notes above.) and bake until a toothpick comes out clean and the cake pulls away from the sides of the pan, 45 to 70 minutes (about 35 minutes for mini pans). Let cool in the pan for 10 minutes, then transfer to a rack to cool completely.
Notes
Important: You must use a 9×5-inch loaf pan or 10×5-inch loaf pan or something larger for this recipe, or, two 8×4-inch loaf pans, otherwise the batter may spill over into your oven, and the cake will not bake evenly. If you only have an 8×4-inch loaf pan, I would recommend not filling it higher than 3/4 or even halfway to be safe. You can bake off the remaining batter in smaller pans or you can wait till your first loaf is done; then bake off the remaining batter in your cooled and cleaned loaf pan.

Next time I try this, I will make in a springform pan.
Be advised that the toothpick test is the only true test for ensuring your cake is done. The timing is based on how well-calibrated your oven is, so it's always best to trust the toothpick!