We love a good pasta in our household. It's often one of the simplest ways to create a delicious meal in a short period of time. Oh, and the leftovers – yum! Rasta pasta is a favorite of Mitch's but since I'm somewhat lactose intolerant, I decided to lighten, what is typically a heavier dish, up. Keep reading for my delicious take on a shrimp and sausage rasta pasta!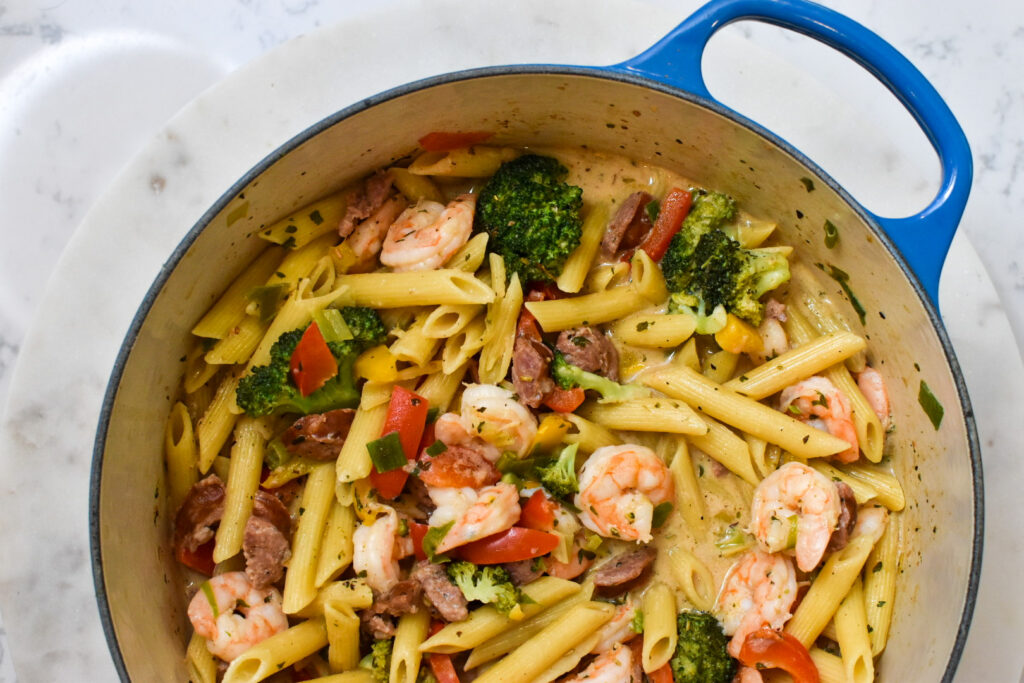 Rasta Pasta Ingredients
1 LB penne pasta
1 LB peeled deveined white shrimp
1 pkg of mild andouille sausage (we love this brand)
1 tbsp of olive oil
4 tbsp mild or spicy jerk seasoning
1 tbsp oxtail seasoning
1 tbsp blackened seasoning
1 tbsp Italian seasoning
1 red bell pepper
1 yellow bell pepper
5 oz grated Parmesan (or more!)
1/2 can of coconut milk
1.5 cups half & half
1/2 cup of green onion
1 cup broccoli florets (we love veggies, but you can leave this out)
1/2 cup of beef broth or water (quite less for a thicker sauce)
2-3tbsp minced garlic
Salt to taste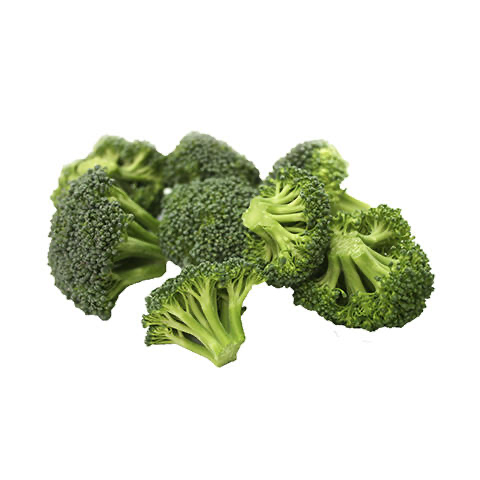 Instructions
Cook pasta according to the package instructions, take it out at "al dente" (or just before) as you will cook it more in the next steps
Add olive oil to a heavy bottomed pot, and saute bell peppers with green onions. Add the garlic and cook until it's fragrant.
Add sausage and cook for 2-3 minutes
Add the seasonings and garlic to the pot. Mix it all together. 
Add half and half, coconut milk, and beef broth Simmer for a few minutes. 
Add shrimp, then broccoli (watch this as we like our broccoli to be crispy)
If sauce is getting too thick add more cream and/or beef broth
Finally, add cooked pasta and coat it thoroughly, cooking everything on low for 3-5 minutes. Voilà.