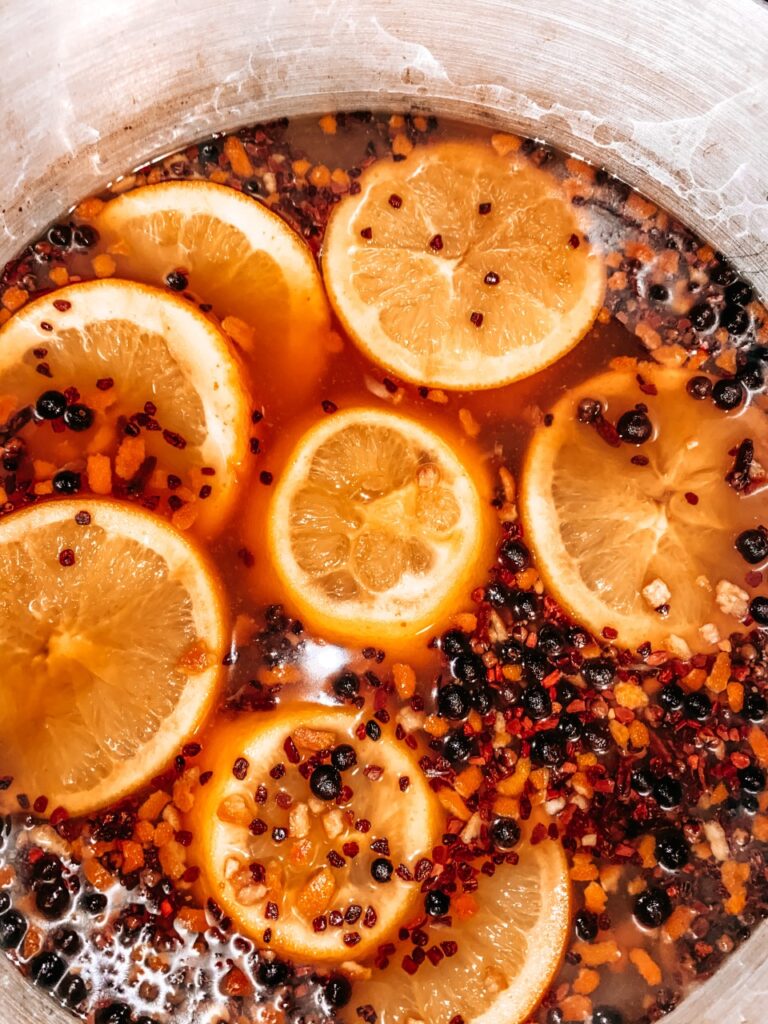 Hello hello, welcome back! Or at least, I hope you're back and that you'll be back forever and evermore. There's good things happening here. Like the yummy goodness that is mulled cider.
Now as I always promise not to bore you with a book worth of reading just to get to the recipe, I will leave you with just a few things. For starters you can cook this fast or you can cook this slow.
The longer you cook it, the more it tastes like "fall and Christmas in a cup" — literally the compliments I receive when I make it. I prefer spiced rum, but you can use bourbon. Alright, that's it – recipe below. Enjoy
Ingredients
1 gallon of unfiltered apple juice or apple cider (I like to use half and half-trust me on this)
1/2 cup Mulling Spices (I use Davidson's from Amazon, it's superb)
1-2 large oranges (cut into slices)
1-2 apples (cut into slices)
24oz Spiced Rum
8 cinnamon sticks (optional, as garnish)
8 whole star anise (optional, as garnish)
Mulling Spices Alternative
3 cinnamon sticks
4 star anise
1 tbsp whole cloves
1 tbsp whole allspice
Instructions
Add the apple cider, mulling spices, orange slices, and apple slices to a large soup pot. Then, turn on the heat, stir, and cook over low heat for 20-30 minutes until the cider is infused with flavor.
You can cook on low for up to 4 hours, I've done both.
Remove the pot of cider from the heat and pour 8 oz strained mulled cider into a large mug. Add 3 oz rum to each mug. Before serving, garnish with optional orange slices, cinnamon sticks, or star anise and stir. ENJOY!
Feel free to combine the cider and rum into a punch bowl or container. It's just as wonderful served cold. ENJOY!