Some folks will tell you that decorating your mantle with a tv above it, falls into the "less is more" realm, but I am not "some folks." Around these parts, MORE is MORE (lol). If you – like me, love traditional spaces mixed with the old and the new (read: grand millennial), bits of whimsy, and a touch of maximalism then I'm your girl. Keep reading on how to decorate with a tv above your mantle!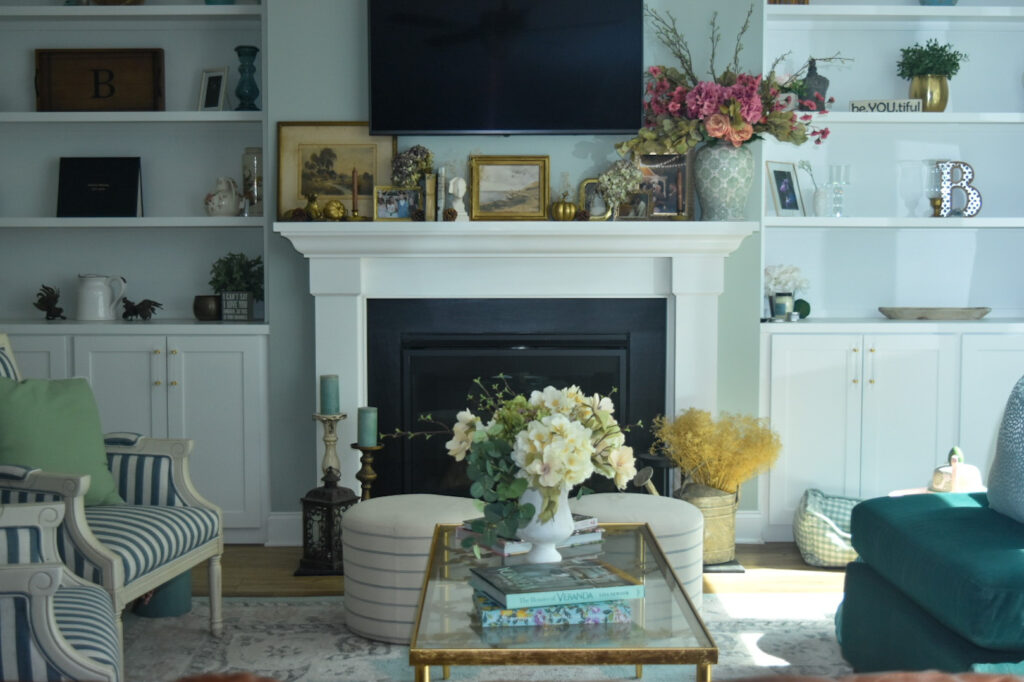 5 Main Tips for Enhancing Your Mantle
(1) Go with what feels right! I'm always going to put this first because I think there are way too many rules in the world, and they can be hard to keep up with. Sometimes, it's okay to just go with how you feel, and then figure out the rest. You don't need to be a pro or have a deal with HGTV. Google is your bestest friend, and for everything else — all that matters is how the space makes YOU feel.
(2) Add low decor. Lovely antique photo frames, small paintings, tiny-ish statues — all of these things fall into the "low decor" category and you really can't go wrong.
(3) Play with height. This goes hand in hand with tip #2 but still deserves its own line item. Make no mistake that your tv is part of the vignette that you're creating, and it will be the tallest part. Keeping that in mind, you want to play around with high-low pieces, otherwise everything you place below your tv may seem weirdly tiny by comparison. Taller decor go on the sides of your tv (for obvious reasons), but don't be afraid to play around with those taller pieces. In my case, I have a ginger jar at the end with some floral stems that remind me that things still bloom in the fall.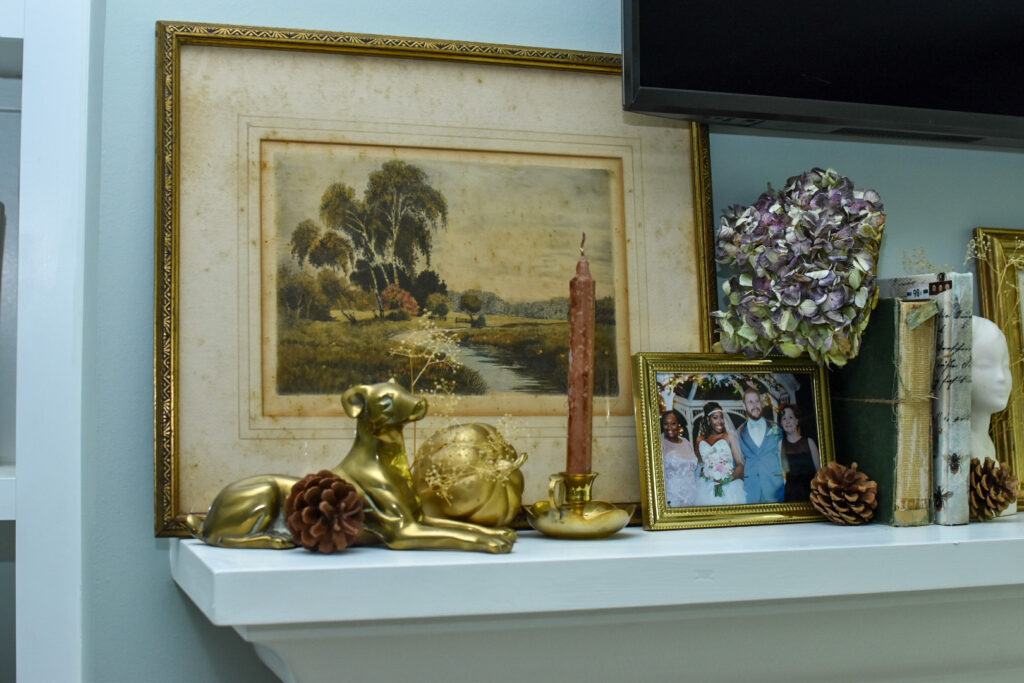 (4) Keep it low, keep it simple. Listen, if playing with height is getting too risqué for you, you can always stick with low items across the board. You can achieve this by grouping items of the same height together on a mantle – like pumpkins in the fall!
Speaking of fall, be sure to checkout my 30 minute and under chili recipe!
(5) Have a theme. You don't have to go all out, but having a theme or a mood you'd like to set when decorating your mantle can go a long way. My most recent mantle is happening during the fall months, but I wanted that to be secondary. My theme is "Fall in love." I added pictures of our wedding and a couple photos of wedding photos featuring those I love. Then I added a few gold colored pumpkins, and sprigs of dried plants and flowers.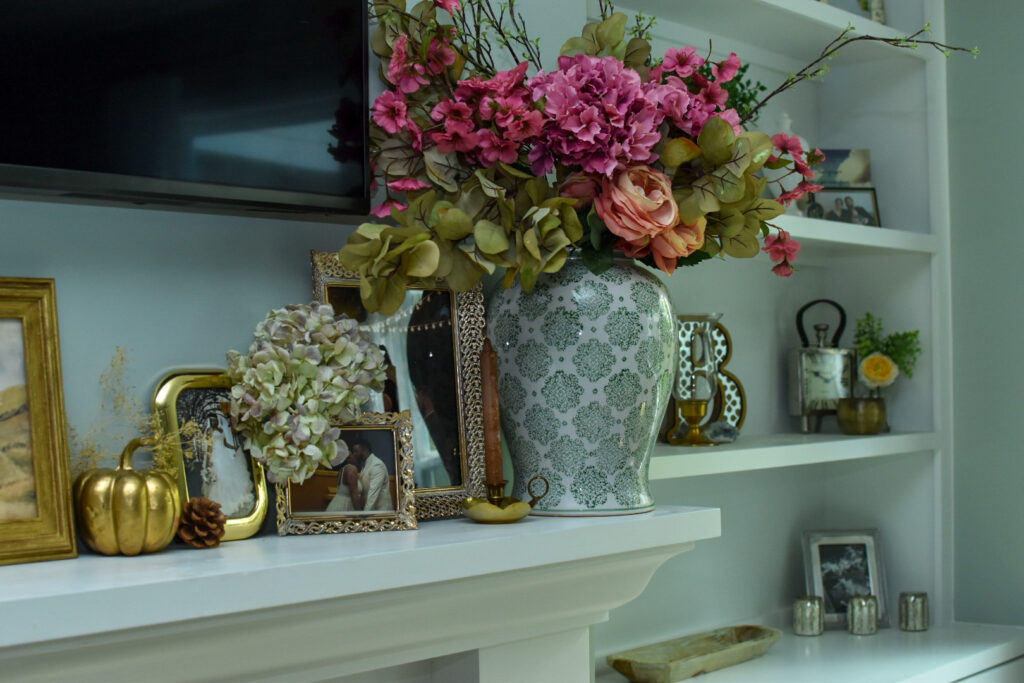 That's it, we don't over complicate things here! I hope that you found these tips on how to decorate your mantle with a tv above it, informative. Check out my most recent mantle and let me know what you think by leaving a comment. I promise to respond! Love you, mean it <3